Dolphin and Whale
Eco Tours

Reservations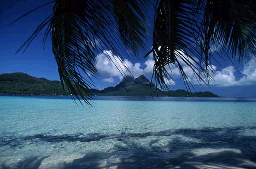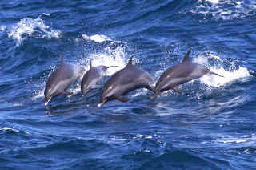 On one of his highly-regarded eco-tours, Dr. Michael Poole explains "...while the Spinner Dolphins APPEAR to be around 4-6 feet in length, I've discovered that they are actually only about THIS big!!"

Encounter wild dolphins and whales on the most exciting and informative eco-tour in French Polynesia, led by marine biologist Dr. Michael Poole's research team. Dr. Poole and his team have been conducting research on French Polynesia's dolphins and whales since 1987, and have been leading dolphin and whale watching eco-tours since 1992. Observe closely, learn about, and photograph acrobatic dolphins, magnificent whales, and the dramatic beauty of Moorea. Relax with a snorkeling stop in Moorea's translucent, blue-green lagoon. Enjoy complimentary fruit and juice during the tour.

Our comfortable, insubmersible boat is 34 foot long and has an overhead sun roof. At the boat dock, the team's naturalist and the boat captain are both introduced, and the abundance of dolphins and whales in French Polynesia's warm waters is briefly discussed.

The primary adventure of the tour is the search for and finding of schools of acrobatic spinner dolphins. Occasionally we find rough-toothed dolphins and pilot whales, and from July to November we also see those magnificent giants, humpback whales.

The dolphins live permanently in Moorea's waters, and many of the individuals are known by name to the research team. The dolphins approach our boat very closely and they are sometimes very active, so passengers are recommended to bring their photographic and video cameras. While the dolphins are close to the boat, the naturalist shares with the passengers our current knowledge of the remarkable lives at sea and complex society of these fascinating mammals.

The naturalist may also discuss the volcanic creation of oceanic islands and coral atolls, the formation of fringing and barrier reefs, as well as plate tectonics, all with specific reference to the islands of French Polynesia.

One of the fringe benefits of the tour is the opportunity to see the dramatic, scenic beauty of Moorea from the water. The boat will slow down or stop to allow passengers to photograph the breathtaking scenery. Leaving the dolphins, and time permitting, a snorkeling stop in the lagoon is also offered. This stop is in shallow, clear water where fish and shells can be seen. A ladder on board the boat facilitates entry into the water and return onto the boat.

Complimentary fruit and juice are offered during the tour. Typical fruit include bananas, papayas, pamplemousse (Tahitian grapefruit), coconut, and Moorea's world famous pineapples. Juice includes limeade, or a mixture of pineapple juice and coconut milk.

Dr. Poole's research and his DWWE eco-tour have been featured on the Discovery Channel and Animal Planet, and people agree that this tour is the most adventurous, most informative, and most exciting water-based excursion in French Polynesia.

"There is no comparable tour in the South Pacific"---Hidden Tahiti & French Polynesia (Ulysses Press, 1997).